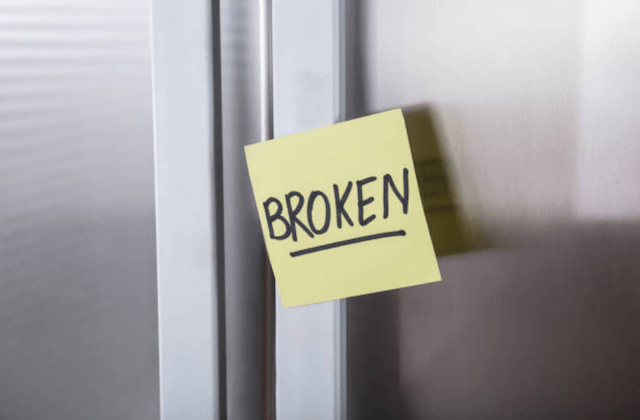 CALL TODAY:
(281) 915-4793
It can be a real inconvenience when your refrigerator breaks down. Where do you put the dairy products, poultry, meat, fish, and vegetables so that they will not spoil? When your refrigerator breaks down, close the door to preserve the cold as long as you can and then call a competent and efficient appliance repair service that will come out the same day to make repairs (service information).
Residents of Houston are fortunate in that Houston Appliance Repair NOW! is in the business of making same-day refrigerator repairs. We know what a problem it is to have a broken refrigerator and how you really do not want all of your food to spoil and be thrown out. Schedule an appointment for the same day and we will send a certified technician with the tools and parts to fix any major refrigerator brand.
REFRIGERATOR PROBLEMS
LOUD/CONSTANT NOISES
We get the most refrigerator repair calls because the appliance is making loud noises. Not only is this irritating, but it is also a prelude to the appliance breaking down. So, call when this happens and we can provide same-day repairs. The two common reasons for these noises are the evaporator fan motor which sits inside the freezer and the condenser fan motor in the refrigerator. When you call to report the problem we will typically ask where you think the noise is coming from as these motors are in different locations. Knowing which one it is, and your brand, ensures that we will bring the right parts and tools or a quick repair.
WATER LEAKS
When your refrigerator leaks, the problem is more than just water on the floor. Your refrigerator leaks because the door does not close correctly or because the water inlet valve is broken. The door problem can be a bad latch, defective hinges, or other closure issue. We deal with these problems frequently and can fix them on a short service call. Call us for this problem because if you neglect it you will have condensation problems, spoiled food, and a higher electric bill!
WON'T START
When we come to check a refrigerator that does not run, we will typically find that the compressor overload relay is broken or the temperature control is not working. Your job, before you call us, is to make sure the appliance is plugged in and that the circuit breaker is on.
ICE MAKER WON'T MAKE ICE
When your ice maker doesn't make ice, call us to fix it. The common problems with an ice maker are a broken water inlet valve, temperature control problems in the freezer, or broken water fill tube. When the ice makers work too slowly the ice can have an odor. This is also a problem that we can fix on a short service call.
FRIDGE TOO COLD/TOO WARM
Temperature issues with refrigerators are rather common. We deal with too-warm and too-cold refrigerators. A broken air inlet damper is usually why your refrigerator is too warm. A damaged temperature control or thermistor is why the refrigerator is always too cold. This same issue affects freezers as well. We routinely fix these problems on all major refrigerator brands.
BROKEN WATER DISPENSER
A broken water dispenser is an unusual refrigerator repair issue. Typically the water inlet valve is not working right or there is a problem with the disperser actuators. We carry the parts and tools to fix these issues on GE, Sear, Sub-zero, Kenmore, Whirlpool, and other major brands.
DOOR LATCH/BULB PROBLEMS
You will get leaks and condensation issues if the door closure is not right on your refrigerator or if the latch is broken. We are happy to repair gaskets, hinges, and seals to guarantee that your refrigerator door works properly. You need to fix this because otherwise there will be condensation problems, spoiled food, mold issues, and a higher electric bill And, by the way, when we fix this we will also replace that burned out light bulb too!