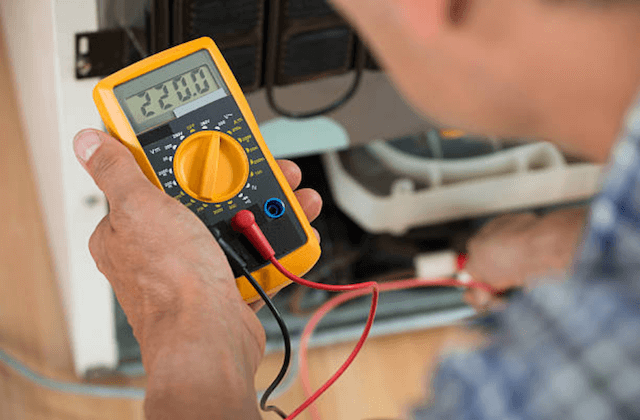 Houston Appliance Repair NOW! is your same-day appliance repair service in Harris County Texas. We are proud to serve the residents of this community as a family owned and operated repair service for all major appliance brands. We focus daily on high-quality customer care and attention to the details of our trade. We always do everything that we can to show folks how much we appreciate their business and their trust!
When you receive a service call from one of our certified local technicians you are always in great hands. We routinely send our repairmen for training and education. With their updated training and years of experience, our technicians can perform any necessary repairs on all appliance brands and models and the
newest technologies as well.
When an appliance breaks down you need to have it repaired now and not later in the week or month. We provide same-day repairs for all residents of Houston. And we can almost always complete repairs on ovens, stoves, washers, dryers, dishwashers, refrigerators, and freezers on a single visit on the same day that you call us for help.
We routinely repair Whirlpool, GE, LG, Maytag, Frigidaire, Samsung, KitchenAid, Wolf, Bosch, Sears, Sub-Zero, Kenmore, and more. For more details, see our FAQ below. We always load up our service vans with the necessary manufacturer parts and we provide a 12-month warranty on our labor and on all parts that we install. We constantly work to guarantee your satisfaction.
SERVICES IN HOUSTON, TX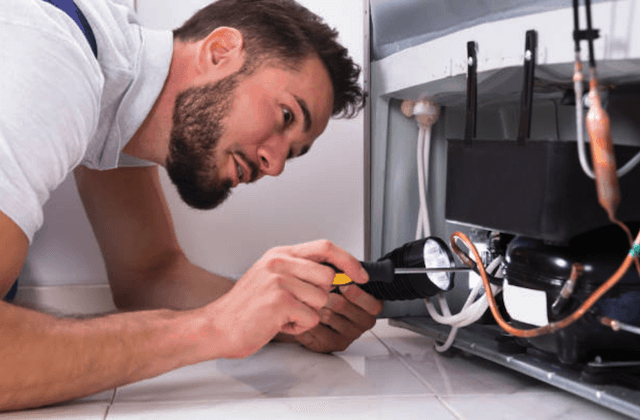 Houston Appliance Repair has the expertise and experience to repair common and unusual refrigerator and freezer problems and we do so for all the major brands and models. We repair everything from burnt-out bulbs and touch panels to water dispensers, ice makers, and the newest high technology. We troubleshoot and fix leaks, cooling issues, condensation problems, loud noises, and more. Our repairmen diagnose your problem then repair or replace with manufacturer parts.
Think of our local appliance repairmen as on-call to fix your broken stove or range hood. We diagnose and repair electric and gas models. We are familiar with all the issues related to ignitors, burners, doors, switches, bulbs, relays, and more. Our techs carry the tools and have extensive training that allows them to fix all types of old and new ovens and stoves on the spot.
When your dishwasher breaks down you can schedule same-day service by one of our certified technicians. Our repairmen know how to repair all common dishwasher problems from cloudy glassware and odors to broken float switches, solenoids pump assemblies, impellers, and other parts. Dishwashers are complicated machines and a lot of things can go wrong. We have the training and experience to fix any and all dishwasher issues the same day that you call.
A broken washer or dryer can be a major inconvenience in your home. But, it is a routine task for our local, certified technicians to repair. The repairman will show up on time, diagnose the problem, repair the parts or replace them. We work on both top-loading and front-loading machines and fix problems related to vibration, agitation, switches, control boards, noise, doors, and vent issues. Same-day repair of washers and dryers is what we do at Houston Appliance Repair.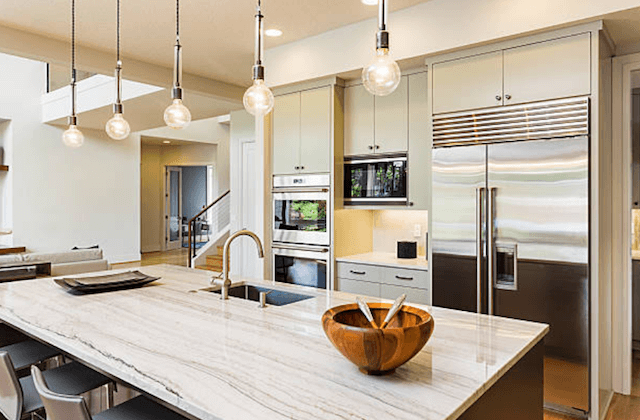 CUSTOMER REVIEWS
"Such amazing service! The repairman was professional, knowledgable and friendly too! Our refrigerator runs like new again and the final cost was under the original estimate!" – Sarah F.

"The moment the technician from Houston Appliance Repair NOW! arrived I knew our dishwasher was in good hands. He knew what was wrong the second he looked at it and had all the tools and parts he needed on-hand." – Wendy R.

"100% recommend! You won't find a better appliance repair company in Houston." – Maria L.
APPLIANCE REPAIR FAQ
Q. SHOULD YOU REPAIR OR REPLACE YOUR BROKEN APPLIANCE?
A. With a broken appliance, there are two choices, repair or replace. It is almost always cheaper to repair an appliance than to buy a new one. But as the repair bills mount up, you might end up paying more to fix your stove, dishwasher, refrigerator, or washer and dryer than you could have paid for a new one.
The key to this dilemma is how old the appliance compared to its expected working life. We usually say that when your appliance is in the early years and has not been having any problems before, go ahead and schedule a service call. But, when the appliance is past its normal span of working years, and especially when it has been having problems, it is usually time to look at your budget and buy a new appliance.
These are average lifetimes for major household appliances:
Dishwasher: 10 years
Washer: 11 years
Dryer: 14 years
Refrigerator: 15 years
Gas Oven: 15 years
Electric Stove: 15 years
Freezer: 15 years
Q. WHAT GUARANTEE OR WARRANTY DO YOU OFFER?
A. We provide a 12-month warranty for our labor and on all parts. We always use manufacturer parts for replacement for GE, Kenmore, KitchenAid, Whirlpool, Sub-Zero, LG, Frigidaire, and all other major appliance brands. Doing this preserves your manufacturer's warranty. And, frankly, these are superior parts that will last longer. Last, but not least, if any problem occurs after our technician leaves call us right away!
Q. WILL YOUR TECHNICIAN FIX THE APPLIANCE ON HIS FIRST VISIT?
A. Yes, he will 95% of the time. (Over the years we have kept track.) To make sure that we are successful in one-visit repairs, we always stock our service vans with the parts and tools necessary for all major appliance repairs. And, of course, we pay attention when you call and tell us which appliance and which brand is acting up! On the rare occasions when we need to come back for a second visit, there is never a second charge.
Q. WHAT IS YOUR TIMEFRAME FOR APPOINTMENTS?
A. When you call to schedule an appointment we will give you a 2-3 hour window. During that time our technician will arrive at your residence. Because we know how important your time is we do our best to show up during the early part of the service window. But, if the appointment before yours lasts longer than we expected, the "window" approach gives our technician enough time to still get to your home on time during your service window. Our technicians always call you 10-15 minutes before their arrival to let you know they are coming.
Q. IS THERE A FULL LIST OF APPLIANCE BRANDS THAT YOU FIX?
A. Yes, there is. Please take a look at the complete list below. We have fixed virtually all major appliance brands. But, if your brand is not on our list, we can still help you. We may simply need to order the parts that you need.
FIND YOUR BRAND BELOW:
Amana, Armstrong, Bryant, Caloric, Carrier, Century, Crosley, D&M, Electrolux, Fedders, Frigidaire, G.E., Gibson, Glenwood, Goodman, Hardwick, JC Penney, Jenn-Air, Kelvinator, Kenmore, Kitchen-Aid, L-G, Lennox, Luxaire, Magic Chef, Maytag, Norge, RCA, Roper, Rheem, Rudd, Samsung, Sears, Signature, Sub-Zero, Tappan, Whirlpool, Williamson, York & More!
APPLIANCE REPAIR HOUSTON TX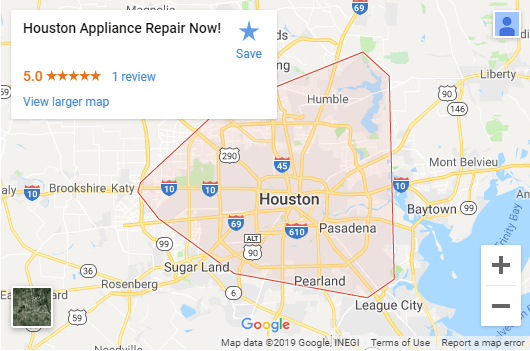 HOUSTON APPLIANCE REPAIR NOW
PHONE: 281-915-4793
LOCATION: HOUSTON, TX
Located in Houston. We serve several cities in the area. Service area includes: Bellaire, Aldine, Jersey Village, Sheldon and more!
SERVING ALL OF HOUSTON, TEXAS
77001 77002 77003 77004 77005 77006 77007 77008 77009 77010 77011 77012 77013 77014 77015 77016 77017 77018 77019 77020 77021 77022 77023 77024 77025 77026 77027 77028 77029 77030 77031 77032 77033 77034 77035 77036 77037 77038 77039 77040 77041 77042 77043 77044 77045 77046 77047 77048 77049 77050 77051 77052 77053 77054 77055 77056 77057 77058 77059 77060 77061 77062 77063 77064 77065 77066 77067 77068 77069 77070 77071 77072 77073 77074 77075 77076 77077 77078 77079 77080 77081 77082 77083 77084 77085 77086 77087 77088 77089 77090 77091 77092 77093 77094 77095 77096 77098 77099 77201 77202 77203 77204 77205 77206 77207 77208 77209 77210 77212 77213 77215 77216 77217 77218 77219 77220 77221 77222 77223 77224 77225 77226 77227 77228 77229 77230 77231 77233 77234 77235 77236 77237 77242 77243 77244 77245 77248 77249 77251 77252 77253 77254 77255 77256 77257 77259 77261 77262 77263 77266 77269 77270 77271 77272 77274 77275 77277 77279 77280 77282 77284 77287 77288 77289 77292 77297 77299 77336 77338 77339 77345 77346 77357 77365 77373 77386 77388 77396 77401 77407 77411 77449 77450 77477 77489 77491 77494 77498 77504 77506 77520 77530 77532 77546 77547 77571 77581 77587 77598